Got a box of pancake mix lying around? Why not turn it into some drool-worthy desserts? Pancake mix isn't just for breakfast anymore! With a little creativity, you can whip up a variety of delicious desserts.
Pancake mix is a versatile ingredient that can be used to make a wide range of delicious desserts. From quick and easy treats to more elaborate creations. The best part is that pancake mix desserts are quick and easy.
Feel free to experiment and come up with your own pancake mix desserts!
What is Pancake Mix?
Pancake mix is a pre-packaged dry mixture of ingredients that simplifies the process of making pancakes. It typically includes the necessary dry ingredients, such as flour, baking powder, sugar, and salt.
Using pancake mix is convenient because it eliminates the need to measure and mix individual ingredients from scratch. It's also readily available in most grocery stores, and it comes in various brands and flavors, including buttermilk, whole wheat, gluten-free, and more.
Here are some expert tips to help you achieve the best results when making desserts with pancake mix:
Can you bake with pancake mix?
Yes, you can bake with pancake mix! Pancake mix is a versatile ingredient for making various baked goods beyond just pancakes.
How long does pancake mix last?
Generally, store bought pancake mix has a shelf life of about 6 to 12 months from the date of purchase if stored properly.
Can I freeze pancake mix?
Yes, you can freeze pancake mix to extend its shelf life. Freezing pancake mix can help maintain its freshness and quality for a longer period. Use the frozen pancake mix within 3 to 6 months for best quality.
Expert Tips for Making Pancake Mix Desserts
Replace Flour with Pancake Mix: Pancake mix makes for an excellent substitute when you need to use flour in dessert recipes. Its ingredients include flour, baking powder, eggs, milk, and sugar, which are similar to those found in regular flour.
Freeze Pancake Batter: Once you've prepared your pancake mix batter, you can extend its shelf life by placing it in the freezer.
Cake Mix Alternative: Don't have any cake mix on hand for a quick cake fix? No worries! Pancake mix can come to the rescue. It shares many of the same ingredients as cake mix, making it a suitable replacement in a pinch.
Different Desserts to Make with Pancake Mix
Pancake Cinnamon Rolls: Roll out pancake dough into a rectangle, spread melted butter, cinnamon, and sugar on top, then roll it up tightly. Slice into individual rolls and place them in a greased baking dish. Bake until golden brown and serve with a drizzle of icing.
Pancake Donuts: Prepare the pancake mix as usual, but make a slightly thicker batter. Pour the batter into a donut pan and bake until cooked through. Once cooled, dip the donuts in melted chocolate or glaze them with your favorite toppings.
Pancake Cobbler: Mix pancake batter and pour it into a greased baking dish. Top with your favorite fruit filling (such as apples, peaches, or berries), and sprinkle with a crumble topping made from butter, flour, oats, and sugar. Bake until the topping is golden and the fruit is bubbling.
Pancake Pops: Prepare pancake batter and pour it into a cake pop or mini muffin pan. Insert lollipop sticks into each pancake ball and bake until golden. Serve with a variety of dipping sauces or drizzles, such as chocolate, caramel, or fruit syrups.
Pancake Trifle: Cut pancake slices into bite-sized cubes. Layer the pancake cubes with whipped cream or pudding, along with your favorite fruits, nuts, or chocolate chips. Repeat the layers and finish with a dollop of whipped cream on top.
Pancake Parfait: Make small pancakes using the mix, then layer them in a glass or jar with yogurt or whipped cream, fresh fruit, and a drizzle of honey or maple syrup. Repeat the layers and top with a sprinkle of granola or nuts for added crunch.
Pancake Bread: Transform pancake mix into a sweet loaf of bread. Mix the pancake batter with additional sugar, spices, and your favorite mix-ins like dried fruits or chocolate chips. Pour the batter into a greased loaf pan and bake until a toothpick inserted into the center comes out clean.
Recipes Using Pancake Mix
These recipes are just a starting point, and you can get creative by adding your own favorite ingredients and flavors to the pancake mix batter.
Pancake Mix Cake with Graham Crackers - Dizzy Busy & Hungry
Delicious pancake mix cake combined with the sweet, nutty flavor of graham crackers and drizzled with a graham buttercream glaze!
get the recipe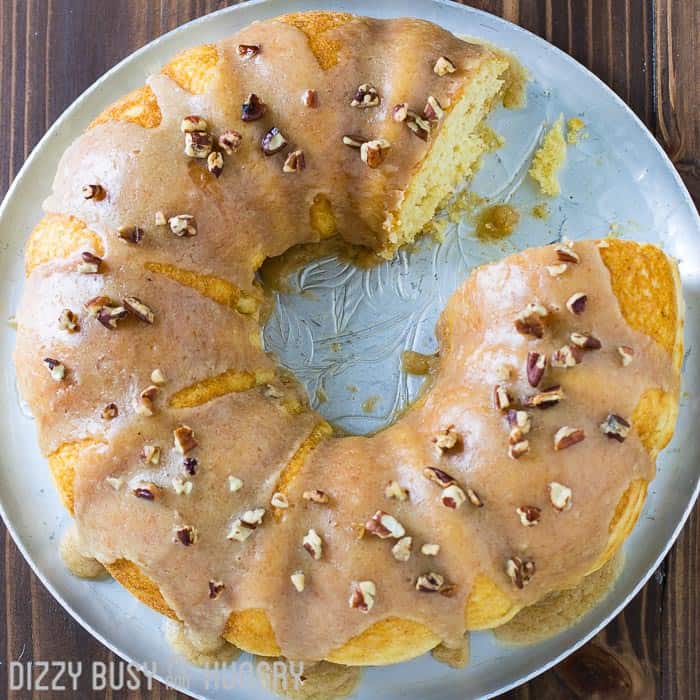 Best Blueberry Pancake Bundt Cake Recipe - The Fresh Cooky
An easy, low sugar Blueberry Pancake Bundt Cake recipe made with fresh blueberries, creamy buttermilk, pancake mix, lemon, and the bold flavor of cinnamon. Blueberry bundt cake recipe.
get the recipe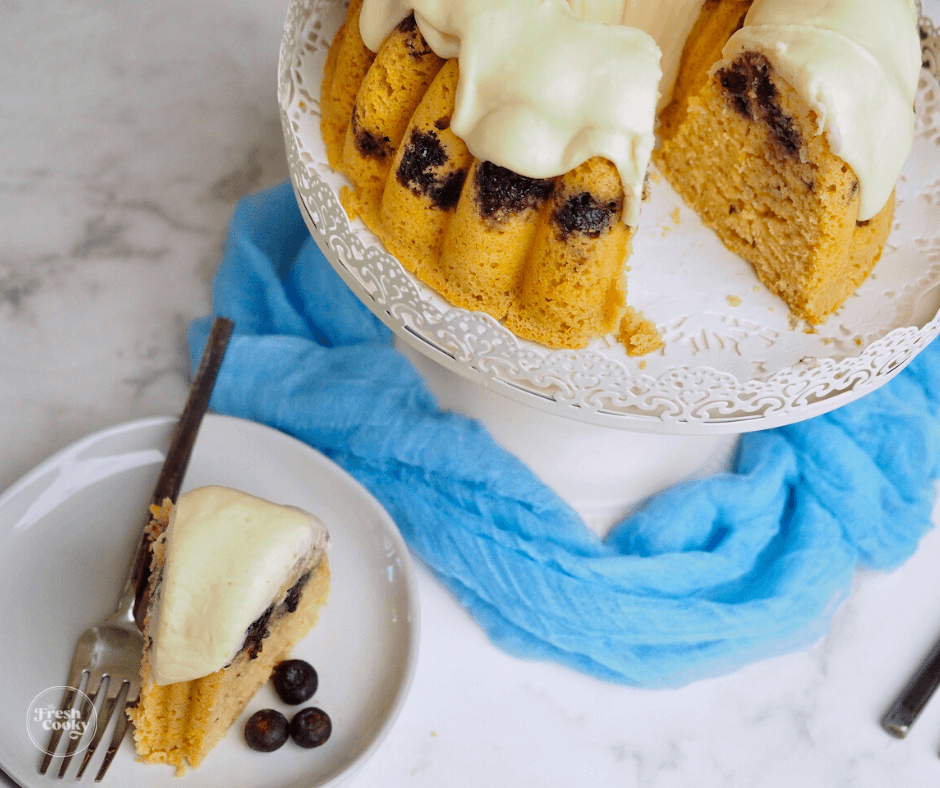 Easy Soft-Baked Pancake Mix Peanut Butter Cookies - Margin Making Mom
These easy, soft and chewy pancake mix peanut butter cookies can be made in just a few minutes, with no sweetened condensed milk required!
get the recipe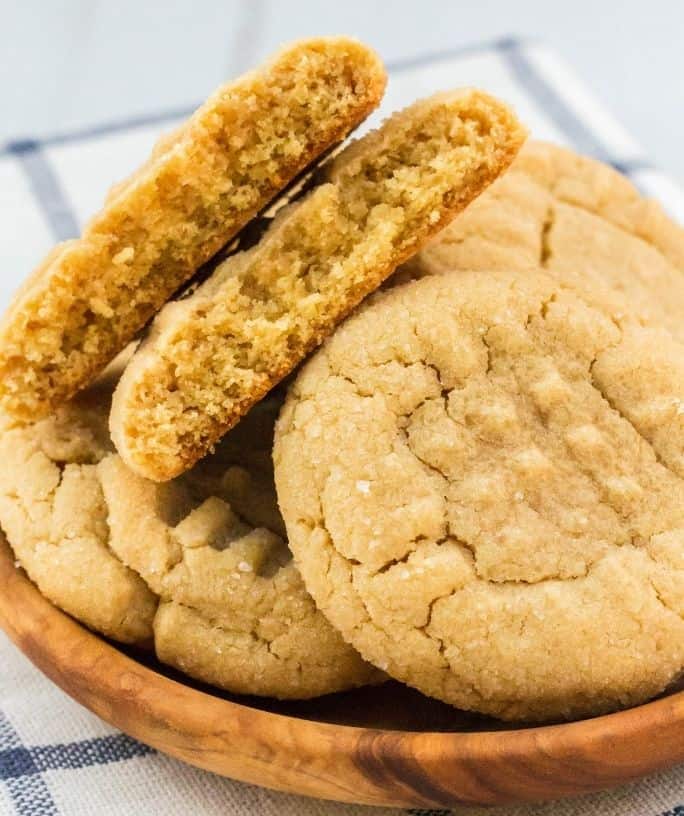 Easy Pancake Mix Donuts - Love From The Oven
In less time than it takes to run to the donut shop, you can whip up a batch of easy pancake mix donuts that your family will love!
get the recipe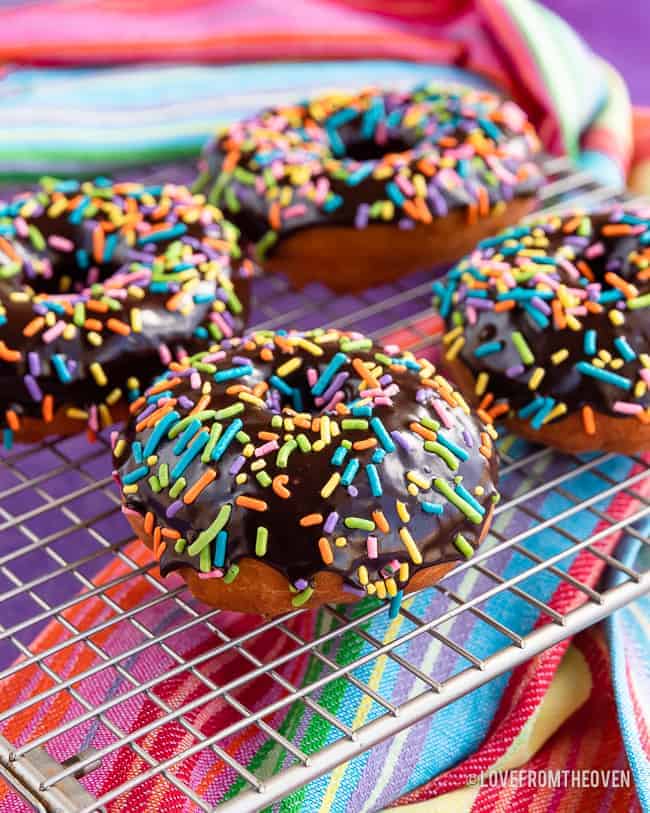 Fried Oreos - Amanda's Cookin'
Your favorite indulgent fair food can be made right at home with just 5 ingredients! These deep fried Oreos are dunked in pancake mix, fried to a golden brown, and dusted with sweet powdered sugar.
get the recipe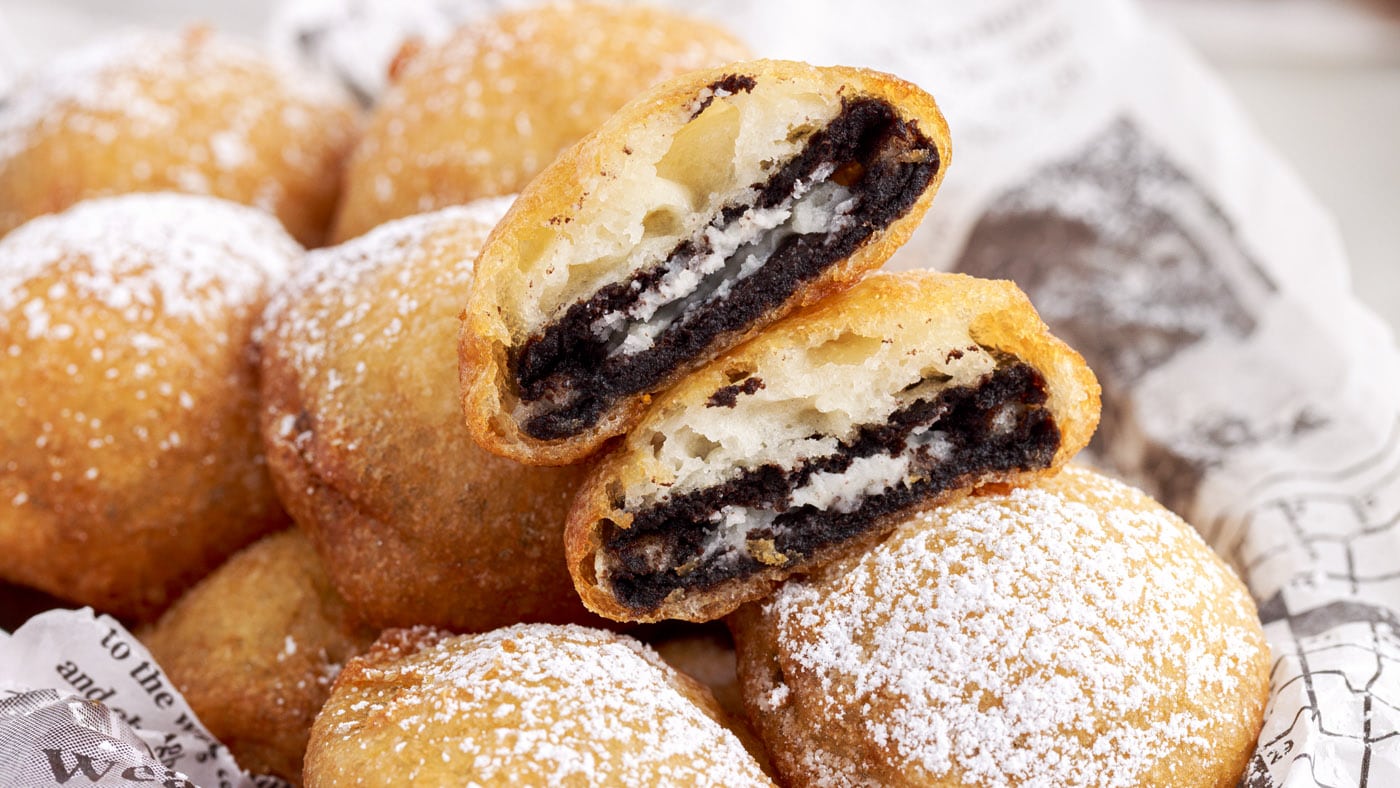 Buttermilk Pancake Cookies (Crumbl Copycat Recipe) - Margin Making Mom
How adorable are these Crumbl copycat buttermilk pancake cookies? They're also delicious, and your family is sure to love them!
get the recipe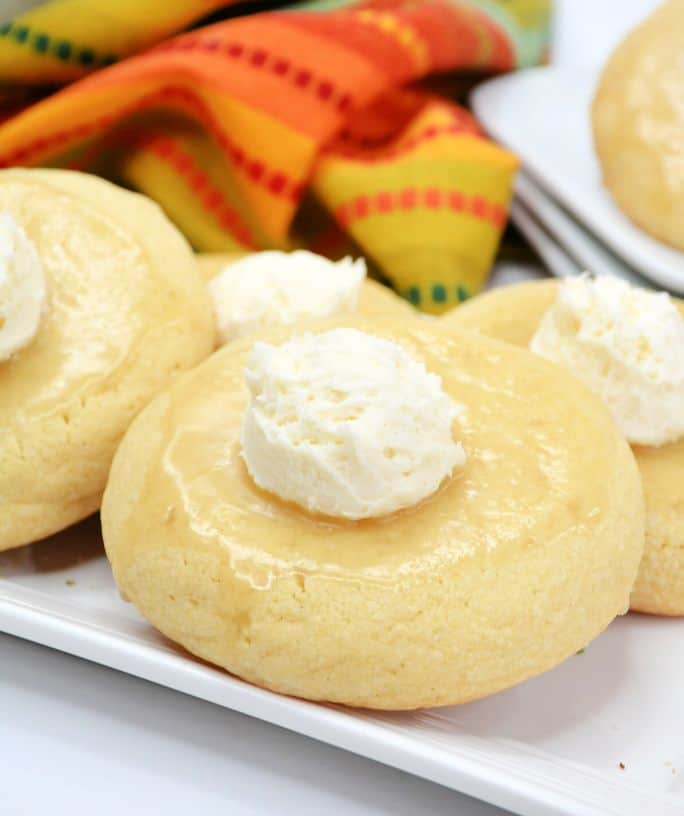 Funnel Cake Made With Pancake Mix - Love From The Oven
Your family will cheer when you make Funnel Cake at home. The secret to making this fair favorite at home is... pancake mix!
get the recipe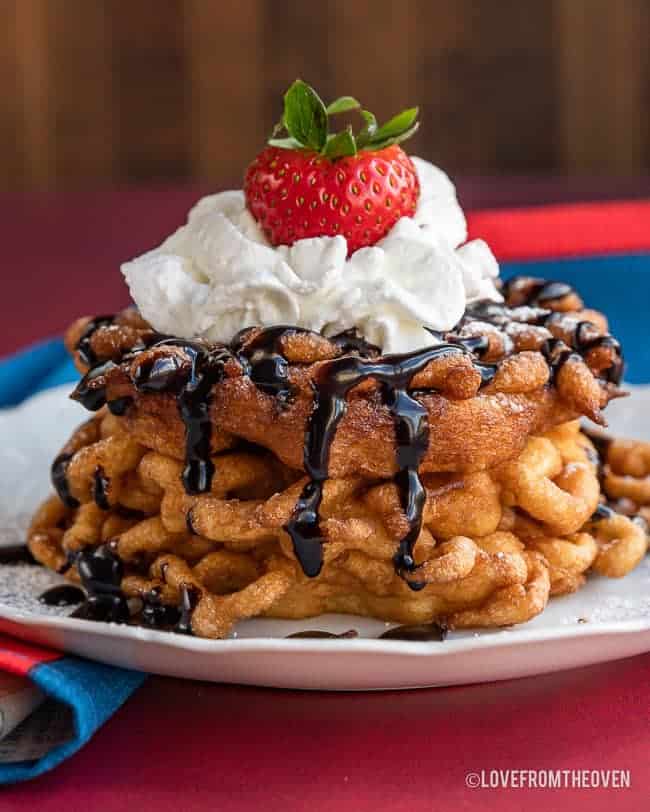 Pancake mix can be used to create a variety of delicious dishes beyond just pancakes. It opens up a world of possibilities in the kitchen. Get creative, try out different recipes, and enjoy the delicious results!
More Dessert Recipes You'll Love
Enjoy!